Gillette Apollo Razor | Uncrate
In 1969, NASA put men on the moon. 50 years later, Gillette is bringing a piece of our celestial neighbor to the bathroom.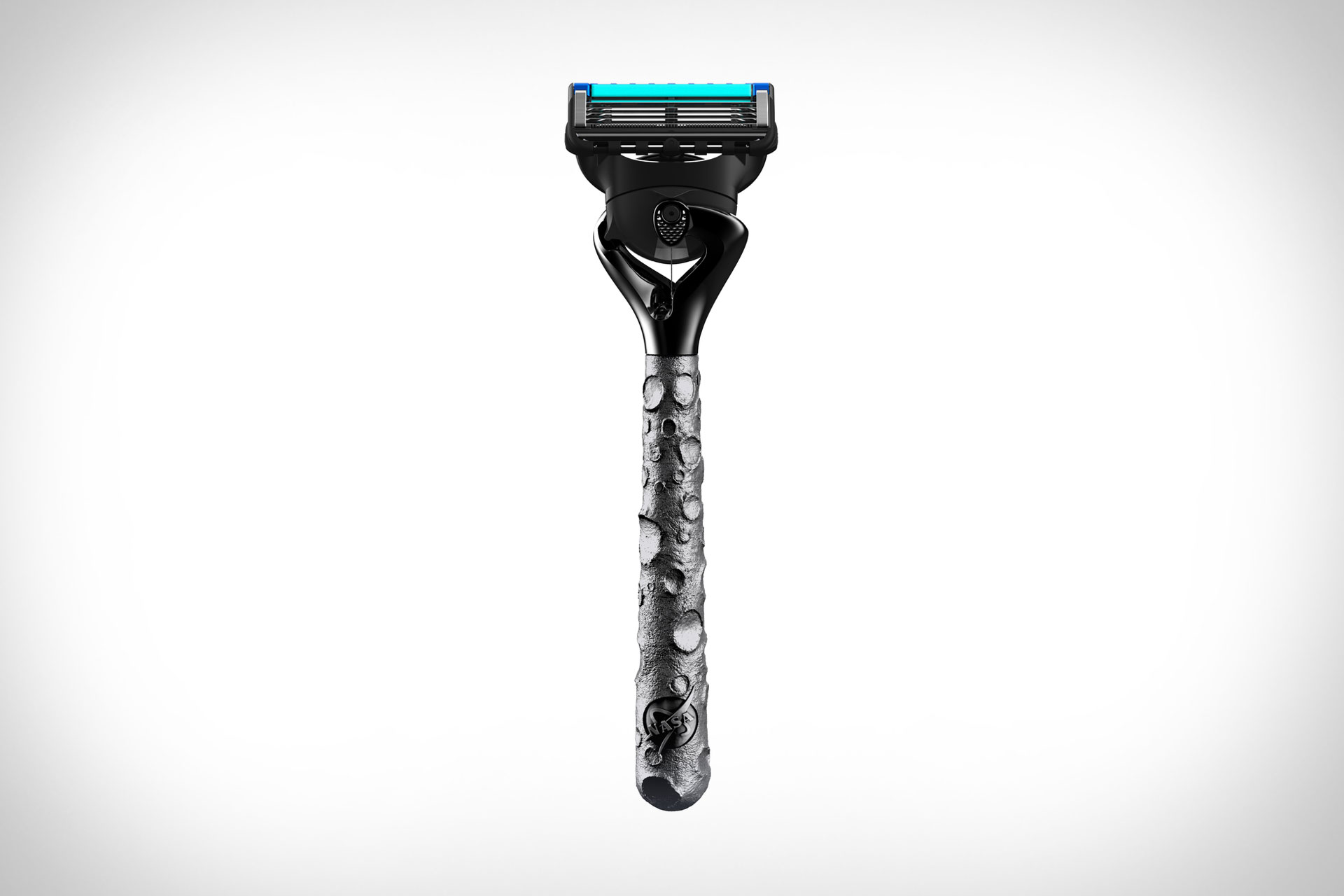 The Razor Maker Apollo is a limited-edition razor with a 3D-printed handle that resembles the lunar surface. On the front is a "one small step" boot imprint, while the back sports a period-correct "meatball" NASA logo. The handle is made in Boston, MA using Formlabs SLA printing technology and is paired with a Fusion5 ProGlide blade.