Jessi Combs: US race car driver killed in high-speed crash – BBC News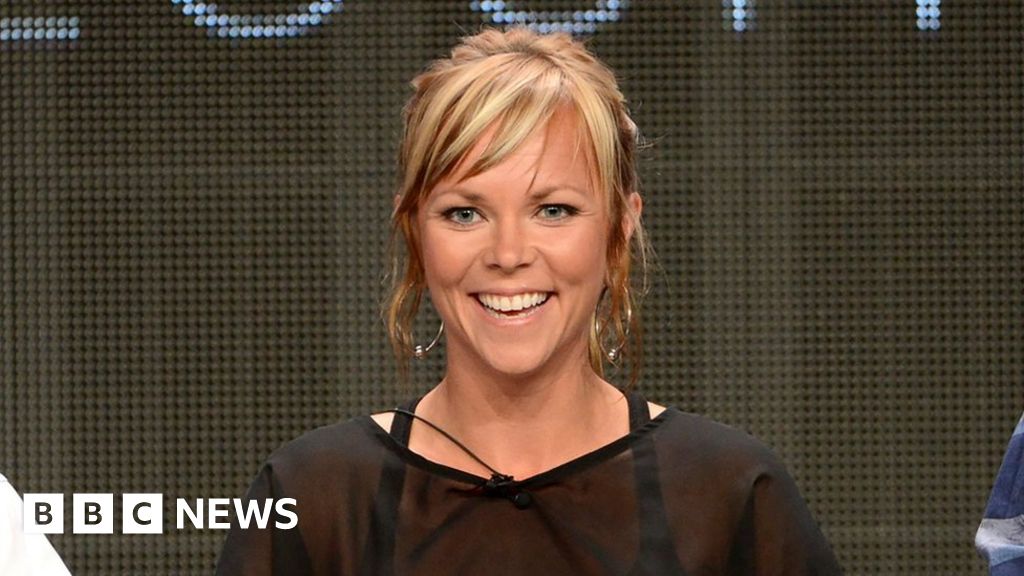 US race car driver and television personality Jessi Combs has been killed in a crash while attempting to set a new land speed record.
Combs' family confirmed that she had died in a crash in a jet-powered car in south-east Oregon, but further details were not immediately released.
In a statement, the family said they remembered her "bright smile [and] positivity".
Combs, 39, had been dubbed the "fastest woman on four wheels".
She earned the title in 2013 when she reached 398 mph (641km/h). Combs was trying to beat that speed and the absolute women's land speed record of 512 mph (824km/h) – set by Kitty O'Neil in 1976 – when she crashed.
"Jessi's most notable dream was to become the fastest woman on Earth, a dream she had been chasing since 2012… and she left this Earth driving faster than any other woman in history," her family said.
Her teammate Terry Madden also paid tribute to her on social media.
"Unfortunately we lost her yesterday in a horrific accident, I was the first one there and trust me we did everything humanly possible to save her," he said in an Instagram post on Wednesday.
Combs had been chronicling her attempt to set a new land-speed record at the time of her death.
Sometimes I just gotta push the noise out, turn my head, and get to work! Big things happening… hopefully super fast things 😉 #throwbackthursday #landspeed attempting to become #fastestwomanonearth with @landspeed763 #northamericaneagle #prayforhealing #fasterthanfast
Born in South Dakota in 1980, Combs developed a love of racing and machinery from a young age with the encouragement of her family.
She went to Wyoming's WyoTech college and graduated top of her class with a degree in Custom Automotive Fabrication. The college's marketing department hired her soon afterwards to build a car from scratch for charity, launching her metalworking career.
Combs soon began appearing on a number of television shows, serving for a time as co-host of the series Xtreme 4×4, where she showed off her skills building and modifying cars for off-road racing.
But her time on the series almost ended in disaster. A piece of machinery fell on her in the studio and fractured her spine, almost paralysing her. She quit the show in 2008 after making a full recovery.
Combs went on to appear in numerous other series, including Overhaulin', All Girls Garage and Mythbusters.
Former Mythbusters host Adam Savage called her "a brilliant and top-notch builder, engineer, driver, fabricator, and science communicator" in a tweet, adding that "we are lesser for her absence".
I'm so so sad, Jessi Combs has been killed in a crash. She was a brilliant & too-notch builder, engineer, driver, fabricator, and science communicator, & strove everyday to encourage others by her prodigious example. She was also a colleague, and we are lesser for her absence.
Combs encouraged other women into the metalworking business. She was one of the creators of Real Deal, a programme to teach engineering skills to women. According to the website, Real Deal is about "breaking stereotypes" and "positive images".
She also created a line of welding equipment designed specifically for women.
"Women welders… have been around since World War II," she said in a promotional video. "It's nice that we'll finally be able to have something that fits us, so we can be safe and so we can do the job that we really want to do."
But aside from her metalwork and television careers, Combs was also a prolific competitive racer. She joined the North American Eagle Supersonic Speed Challenger team in 2013, with whom she reached her top speed of 398 mph.
She reportedly managed to reach 483 mph in a previous attempt to break her record, although the speed was not officially validated due to a mechanical fault.
"It may seem a little crazy to walk directly into the line of fire… those who are willing, are those who achieve great things. People say I'm crazy. I say thank you," Combs wrote on Instagram this week.